Music videos have perpetuated a system of interactivity among users through fan to musician interaction for decades. Social media and other forms of digital media have allowed online users to have an increased level of access and agency with music videos to search, learn, and create content online. In the past several decades, music video distribution has evolved with firms like Vevo today that provide a digital platform for record labels to release music videos to the general public (McIntosh 488). With the advent of video streaming, the music video can add visual components to an artist's song pushing their image further into mainstream hoping for success on the Billboard Charts through increased CD sales, digital downloads, or streams. The music video acts as a function of record labels to push an artist's image into the mainstream and create a deeper connection between the musician and those that watch the videos through social and textual interactivity.
Music videos create a system of interactivity in two ways: social interactivity and textual interactivity. Social interactivity is the musician to fan relationship and textual interactivity is the fan to music video relationship (McIntosh 490). Social interactivity involves artist promotion through social media or other marketing channels. Textual interactivity can involve fans recreating the music videos themselves and liking and commenting on the videos which the artist can encourage combining both forms of interactivity. Textual interactivity has evolved at a greater rate because the ability to recreate and interact directly with music videos has become much easier with digital technology. Record labels must push both types of interactivity to maximize artist promotion to fans because users must interact heavily with both the musician and the music video to feel more connected to the artist. This connection can influence fans to spend money on songs, tour tickets, watch the video more, all revenue streams for the artist and record label (Edmond 309).
Music videos today are unique from their historical MTV predecessors that were solely broadcasted on television because contemporary music videos are more accessible since they are "on-demand" (Edmond 309).  Users can easily pick and choose between content offered on streaming platforms that can be from any artist no matter if they are independent or heavily backed by a massive record label. This change also leads to an increase in variety and music video differentiation because record labels cannot just pay MTV to have their videos broadcasted heavily but instead users today can pick the videos they want to see (Edmond 313). This difference is great for users but not for directors, artists, and labels because of increased competition to create the best music video without having the option of paying more money to have more people see their music video. Record labels must push out other content to encourage fans to watch their videos from acoustic videos, lyrics, vertical videos, and other marketing strategies to "extend a song's life cycle" and maximize profits through streaming. For example, as referenced in the Edmond article, One Direction, a world-famous boy band of the early 2010s, used social interactivity to push their fans to watch their music so that they could beat the VEVO record of having the most views within 24 hours. In 2014, One Direction's official twitter account urged fans to watch their new music video for "Steal My Girl" as the view counting period had 24 hours left. This tactic is an effective use of social interactivity to increase viewership surrounding music as fans want to see their favorite artists succeed in the music industry marketplace. Watching music videos is a relatively easy and free way to support musicians and the record label has a direct income source from digital streaming dollars. The music video is also spread through social media word of mouth to encourage conversion to buying singles, albums, and concert tickets.
Differentiation is key to music videos with the advancement of digital media because uniqueness leads to the content spreading extensively through word-of-mouth (Kinksey 25). Word of mouth is one of the most effective marketing tools which the internet has bolstered on a massive scale because individuals can spread content not just within their inner physical circles but through the internet. The viewer has more control of the content they see and share because of digital media.
Throughout the 2000s and 2010s, the music video has transitioned from learning to search, searching to learn, to learning to learn (Kinksey 23). "Learning to search" represents awareness of content, "searching to learn" represents a deeper understanding of the content, and "learning to learn" represents a proficient fluency of the content. As the internet progresses, individuals are becoming more knowledgeable of music media and are creating content themselves. This reproduction exists through covers and parodies of music videos. Artists can use this tool to enhance their connection with fans by encouraging content creation in relation to their music videos representing textual interactivity.
Music video directors face increased challenges with the advancement of digital media and the Internet. As consumers watch more digital content on smaller screens including cell phones and tablets, music video directors cannot film for a larger television screen as they did when television broadcasted most music videos. Music videos have had to film more close-ups to adjust for the smaller screen size (Keazor 263). As shown in the Michael Jackson and Luis Fonsi videos shown below, comparing arguably the most iconic music video of all time and the current most viewed digitally viewed music video of all time, there are clear visual differences. In Michael Jackson's video for "Thriller," the camera is distant and attempts to capture Michael Jackson as equals to the crowd of zombies with just the most visible difference in outfit color. Oppositely, the camera consistently focuses on the main character of the video in "Despacito," Luis Fonsi, to use him as a centerpiece of the video through close-ups. Although there are many nuances to this argument, the videos provide an example of the difference in filmmaking music videos from the 1980s to today.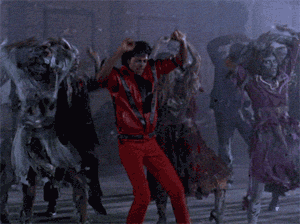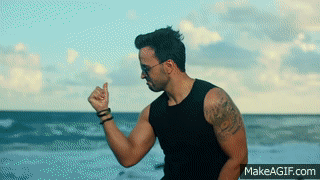 Music videos have existed as a record label social interactivity marketing tool for decades because they enhance an artist's image. Music videos heighten the public perception of a musician in five ways (Keazor 99):
(1) Paraphrasing the verbal text of the song,
In Mariah Carey's music video for "Butterfly," instead of showing a video of a butterfly for three minutes, she uses herself to represent a butterfly. She breaks free from her metaphorical chains to fly away as a metaphorical butterfly. She paraphrases the verbal text of the song and identifies as butterfly and represents this identification in the music video. Although "Butterfly" is not a contemporary music video, the video still effectively captures the first element of music video creation.
(2) Facilitating the comprehension of verbal text,
In Katy Perry's music video for "This Is How We Do," there are direct lyrical references explicitly shown throughout the video. The visible and readable lyrics represent this element of enhancing the comprehension of the song's lyrics by writing them on screen. She also performs a lot of the specific actions that are mentioned in the song including playing ping pong which also furthers lyrical understanding.
(3) Creating an expanded reading and interpretation perspective of the song,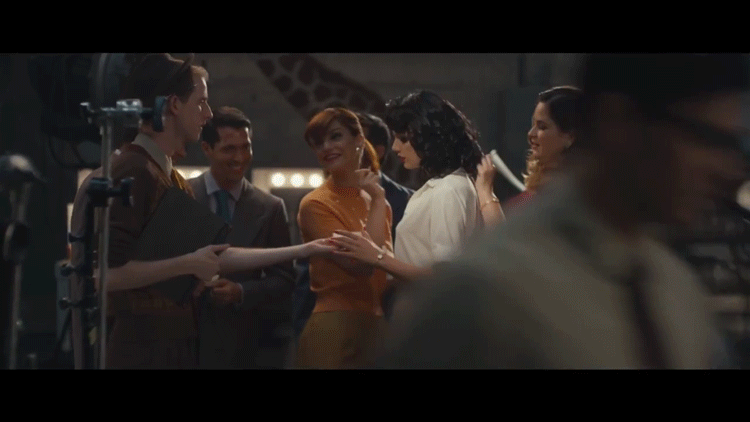 In Taylor Swift's music video for "Wildest Dreams," she creates a new storyline associated with the song. The original lyrics tell the story of an ex-lover "remembering" you after splitting from you. In the music video, the narrative follows a girl who falls in love with her co-star on a film project, but the man is just acting like he is in love for the movie. This creates a new storyline with the song as Taylor Swift wants her co-star to "remember" her, thus applying the song to an imaginative Hollywood relationship.
(4) Orienting the expressivity of the song by creating a specific atmosphere,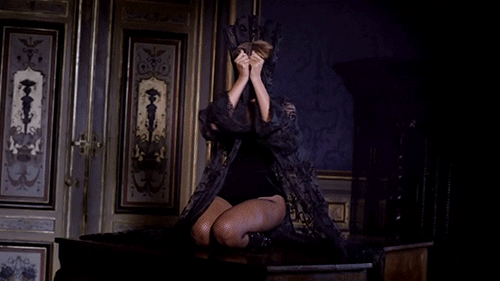 In Beyoncé's video for "Partition," she creates a specific atmosphere to go with the R&B slow jam. The instrumentation of the song solely creates a feeling, but the music perpetuates the sensual energy that the song creates. Beyoncé is shown in scantily clad outfits in scandalous positions to create a sexy atmosphere to go along with the song about marital intimacy.
(5) Creating matches with given parts of the song.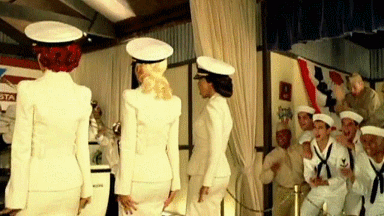 In Christina Aguilera's video for "Candyman," she dances throughout the music videos in which she matches and synchronizes the dance moves with the beat of the song. This technique is very common in many music videos as dancers have been popular in music videos for decades.
These five elements are basic to ensuring successful musician to artist connection through social interactivity to increase the promotional effectiveness of the music video. Arguably the most important element is the third tool of creating an expressive atmosphere surrounding the song because music videos can visually generate an emotional feeling within a song that fans might not appear in fan's minds at first listen of a song.
Through the advent of digital media, record labels can utilize the user-experience surrounding music videos to enhance engagement through social interactivity and textual interaction with the music videos. Music videos can represent an immersion into an artist's public image even though it can be heavily constructed by record labels. Artists can use their music videos to further their connection with fans who love to consume added content to just their favorite songs even though music video production is a long and difficult process, especially to do so for every single released. Artists will continue to push music videos because of the positive user experience surrounding the video. Overall, the use of music videos has been an integral part of popular culture and will remain so for many years to come.
Work Cited
Edmond, Maura. "Here We Go Again." Television & New Media, vol. 15, no. 4, 2012, pp. 305–320., doi:10.1177/1527476412465901.
Keazor, Henry, and Wübbena Thorsten. Rewind, Play, Fast Forward: the Past, Present and Future of the Music Video. Transcript, 2010.
Kinskey, Rebecca. We Used to Wait: Music Videos and Creative Literacy. The MIT Press, 2014.
Mcintosh, Heather. "Vevo and the Business of Online Music Video Distribution." Popular Music and Society, vol. 39, no. 5, 2015, pp. 487–500., doi:10.1080/03007766.2015.1065614.